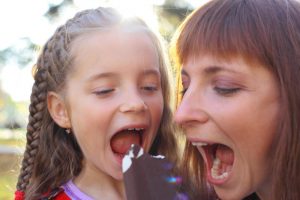 Jenn has provided immediate care for our 4-year-old daughter on several occasions. Our daughter suffers frequent high fevers, typically caused by urinary tract infections.
There are so many things I admire and appreciate about Jenn's service: her expertise, her balance of east and west thought, her ability and desire to find a root cause, and her teaching method to pass on the tools to continue care in her absence.
When our daughter's fevers were no longer responding to ibuprofen, Tylenol, and antibiotics, Jenn gave us simple and practical care which was effective in reducing our daughter's fevers. She has been an encouraging presence, and she has been excellent at following up with us to seek long-term solutions that don't simply mask the symptoms.
If I could go back in time, I would've sought her advice FIRST instead of as a Plan B, and would've integrated her care alongside western medicine from the beginning. 
-Carrie S., Woodridge IL